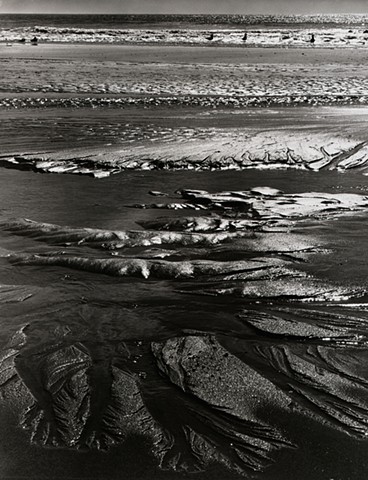 Low Tide, Malibu, California
1980, printed 1980, 1 print in original frame. Negative destroyed after printing in 1980.
13 1/4 x 10 1/2 inches
I don't think I've ever seen the sand sculpted like this at the beach since I made this image. My 4x5 view camera was just a foot or so off the sand, pretty sure I ended up with sand in the legs of my Bogen tripod. I still find the textures interesting to look at even after all these years.